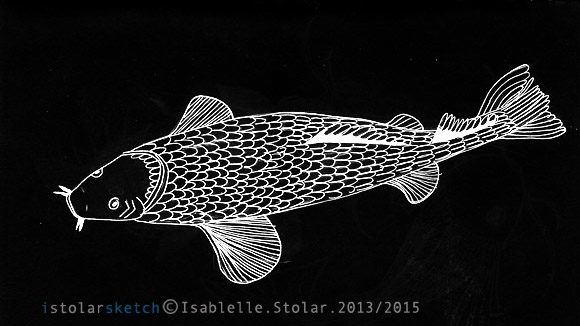 (ENGL)
The theme of the year at "L'Ecole Des Buis" school is JAPAN.
I have to say, it is a great source of inspiration for me! I conduct collage and drawing workshops. After the workshop end, I can not stop exploring that universe further on, in my notebook. My favorites ones are the KOÏ and DRAGONS as well as the wonderful minimalistic design of the everyday objects . There is plenty of them in my ceramic mic mic board on Pinterest.
(FR)
Le thème annuel de "l'Ecole Des Buis" est le Japon.
Ce fut une merveilleuse source d'inspiration pour moi! J'ai régulièrement animé des ateliers de collage et de dessin. Après chaque atelier, je ne pouvais m'empêcher de continuer de jouer avec les formes des carpes KOï et des dragons serpents ainsi que le design minimaliste des objets usuels dont la culture japonaise est riche – Allez faire un tour sur Pinterest dans mon tableau "japanese tonality", vous y trouverez des trésors d'inspiration…