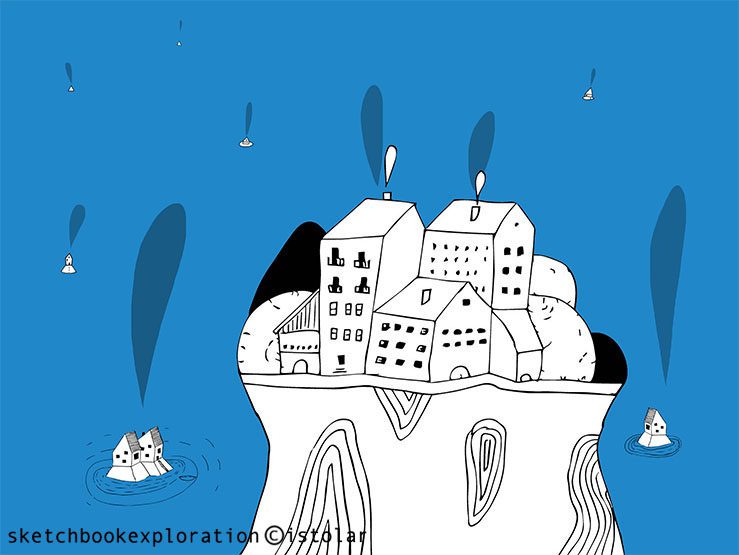 Sometimes I write in english (sorry for the grammatical and syntactic errors).  It is a remnant  from the time I lived abroad and got used to communicate with non-francophones people. Sometimes I write in french, it depends on my mood, with no logical approach….
Houses in my sketchbook are still my best connection with childhood, mine and others … drawing houses, drawing cosiness, the one we experiment as well as the one we dream about!
*
I can't help wondering what do the refugees children recently arrived in France draw? I saw this drawing on the net, a house and "HELP" written next to it.
Browsing through a few of their drawings, it seems that quite often,  there is no house at all but water, plenty of water with people struggling in the middle surrounded by empty boats.
As a former social worker, I remember when children don't feel like drawing their dreams anymore because the abusive reality is too invasive, too brutal, they draw their reality. We, Adult, generally get shocked by it. They only draw what they see. Their reality is shocking.
*
I also remember how drawings and colors change, once children feel safe again – How livid faces change, cheeks turn pink again. All the traumas remain to be taken care of, but the feeling of being secure makes room for further healing and other themes for their drawings.