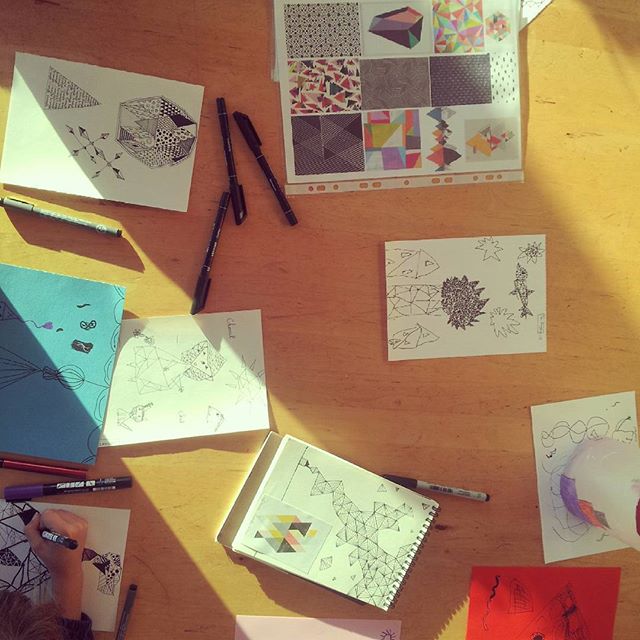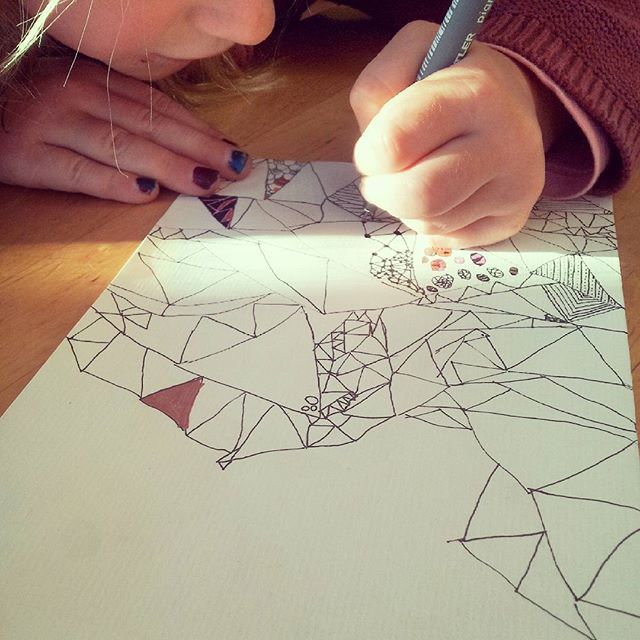 (ENGL)
I introduced the doodle to the children as  "taking a random line with no specific meaning and develop it into a picture" Øistein Kristiansen.
(FR)
J'ai  présenté l'activité du "doodle" aux enfants comme:
"Une errance de la main ou l'on utilise les lignes imprévues. Dessins aléatoires qui se développent sous forme d'obsessions et/ou par digressions, qui sont réunis dans un carnet spécialement conçu à cet effet..
Le doodle book est alors un outil de recherche pour des projets ou des inspirations futures en illustration, dessin, design…etc.
Cest un objet usuel, pratique.C 'est aussi bel objet en lui même
La composition du doodle book est une inspiration en elle même, la manière dont la page est remplie, équilibrée, colorée…etc. donne son caractère à l'objet.
Un doodle book est donc très personnel 😉 "