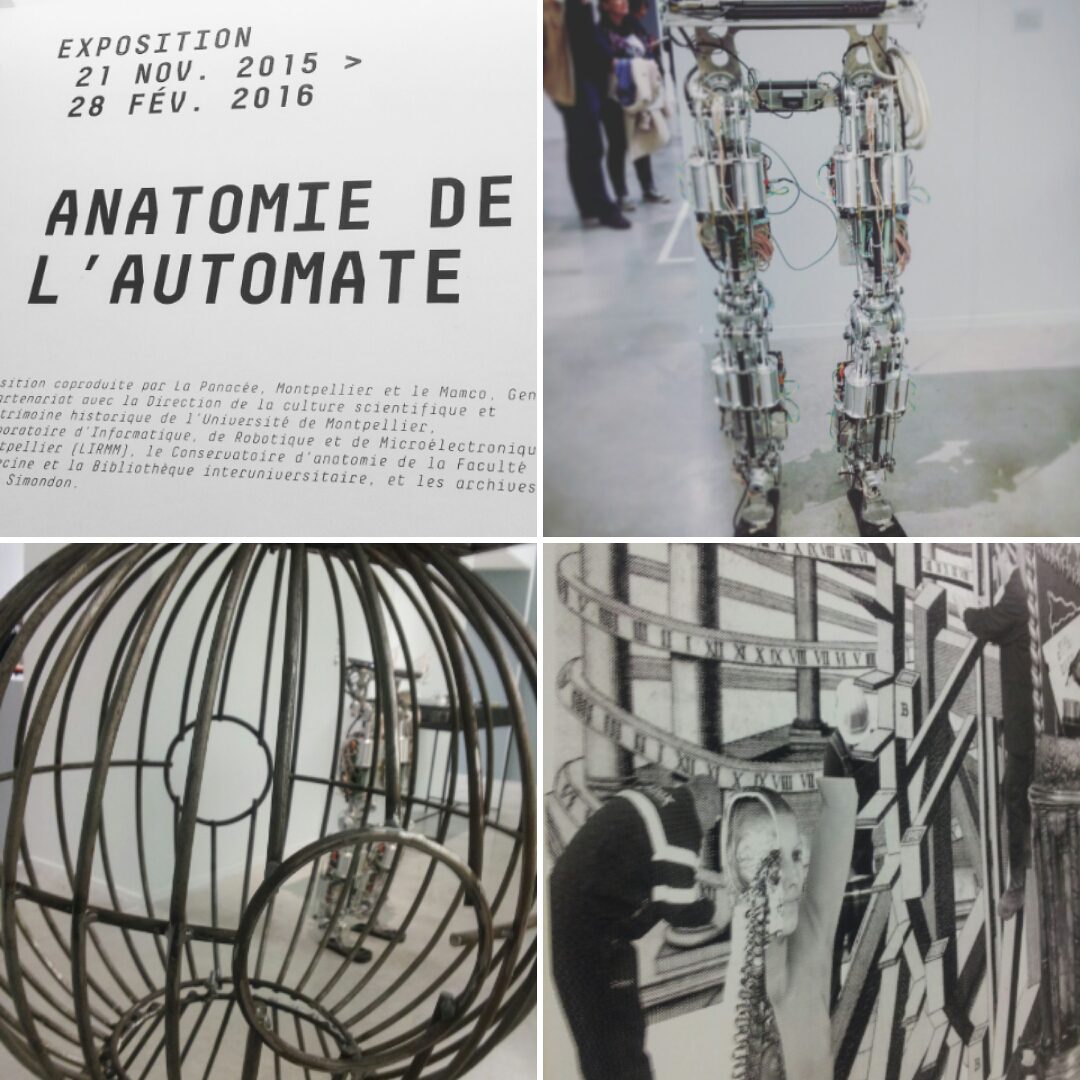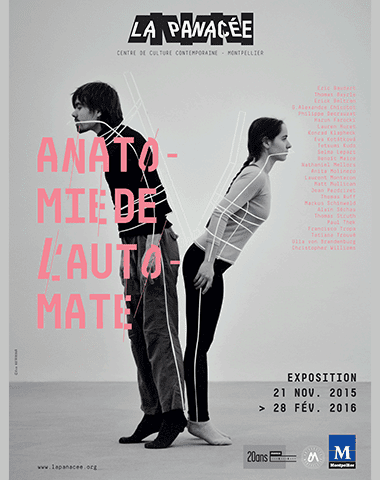 At"La panacée" , the Contemporary Cultural Centre in Montpellier, we saw the exhibition "Anatomies of the Automaton".
(ENGL) "Presented in the walls of what was one of the most prestigious universities of medicine, the exhibition takes as its point of departure the analogy of the human body and the machine to explore fantasies of artificial life. Between fascination and terror, this ambivalent figure highlights the mechanical side of humans as much as it reveals the paradoxical humanity of technical objects. Forty works of art have been placed side by side with documents and objects from the collections of the University of Montpellier: fragmented bodies, cyborg prostheses, anthropomorphic machines..."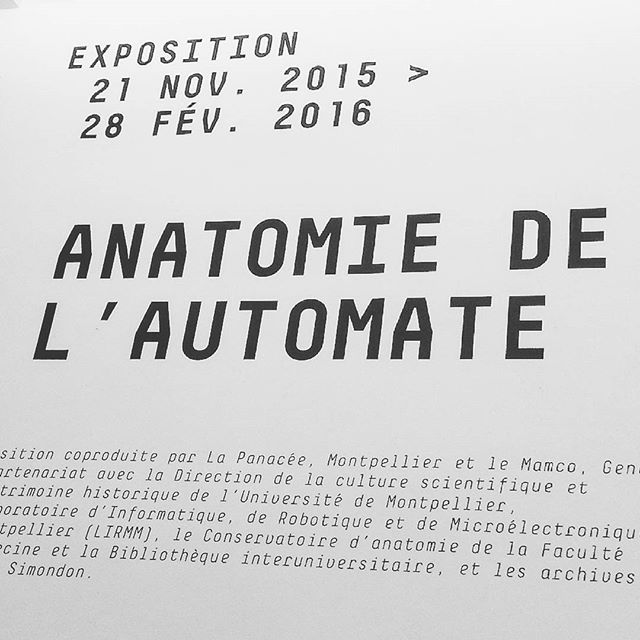 (FR) Jusqu'au 28 février, la Ville de Montpellier présente à La Panacée une exposition originale : Anatomie de l'automate prend pour point de départ l'analogie du corps humain et de la machine pour explorer les imaginaires de la vie artificielle…. entre robots, vieux ouvrages médicaux venant de l'Université de Montpellier et œuvres d'art.
Une quarantaine d'œuvres d'art contemporain sont mises en regard de documents et objets des collections de l'Université de Montpellier : corps fragmentés, prothèses cyborgs, machines anthropomorphes… université de Montpelier
Anatomie de l'automate' ne flirte pas avec la science-fiction et n'est pas non plus la relecture du mythe de Frankenstein. Cette exposition valorise, « à travers une trentaine d'œuvres dont la plus ancienne date de 1 886 et la plus récente est en cours d'achèvement, l'histoire de la médecine à Montpellier ». Montpelier Méditerranée métropole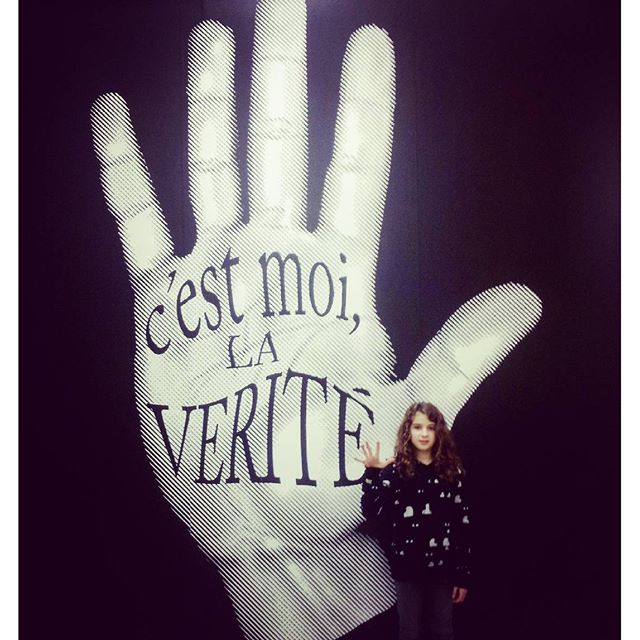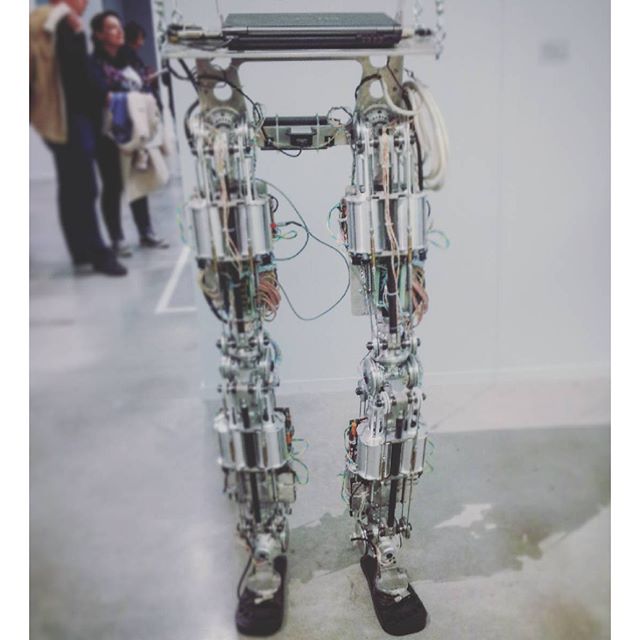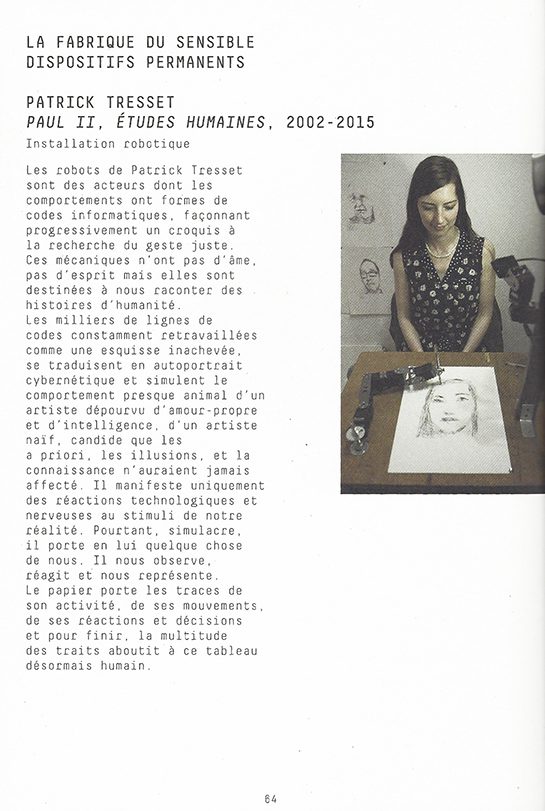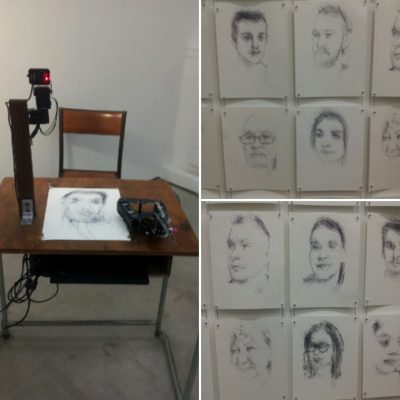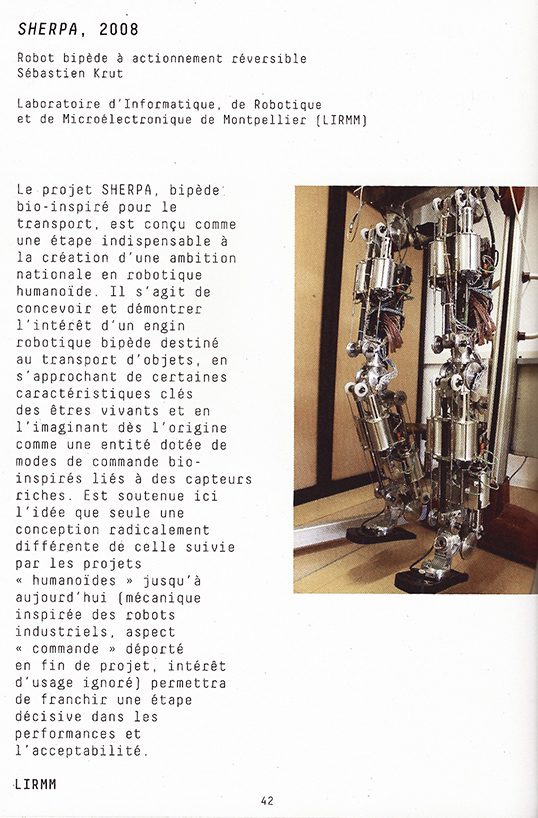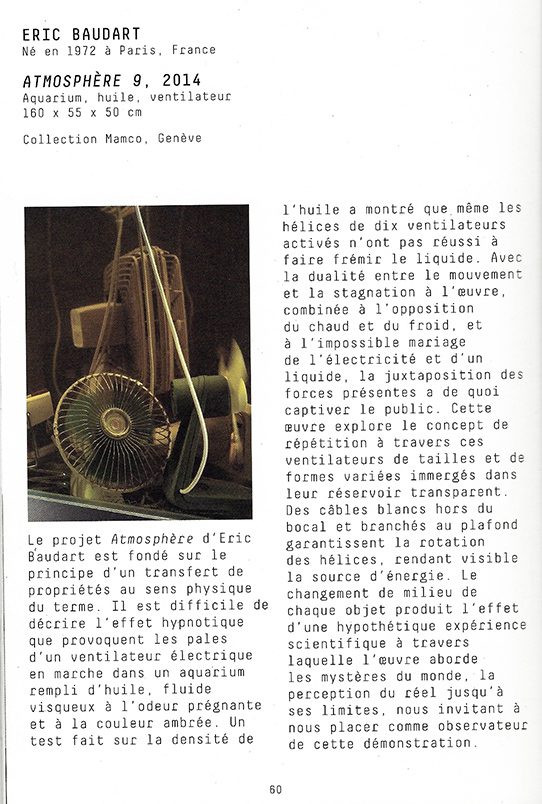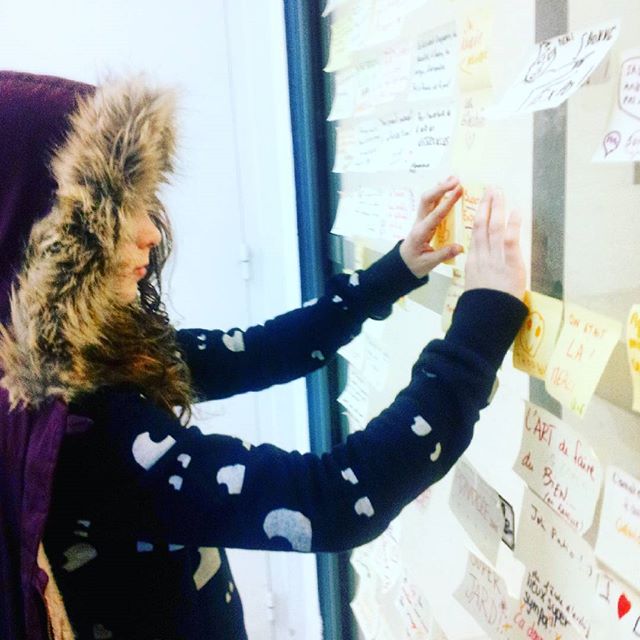 leave your comment 🙂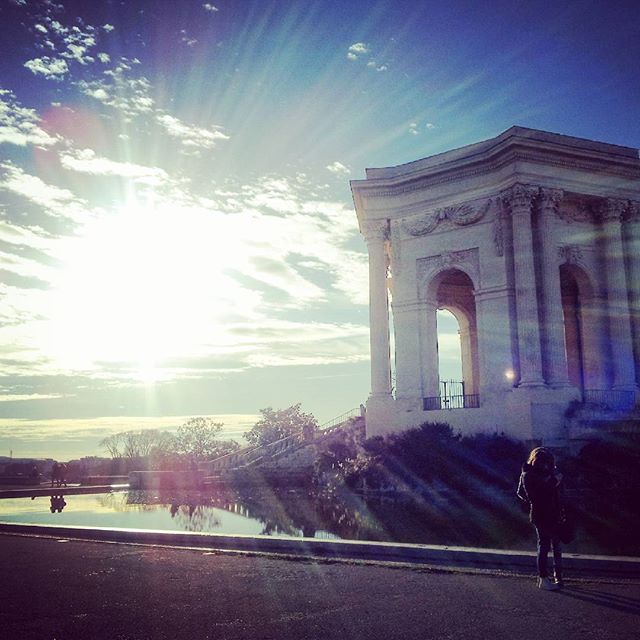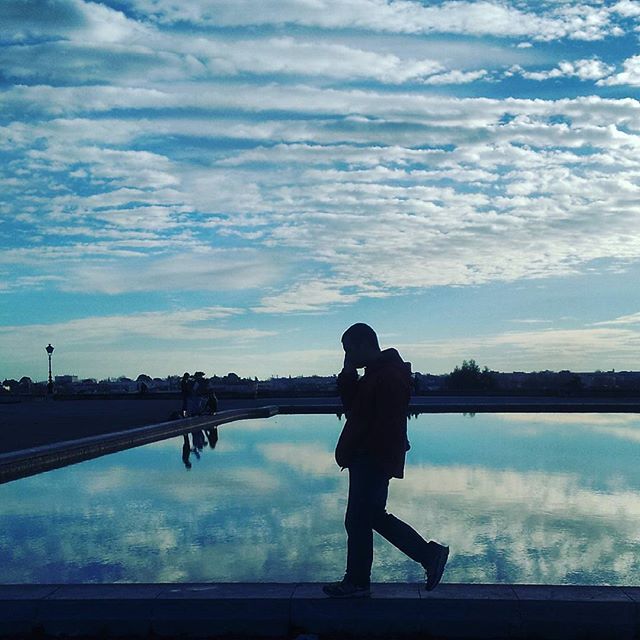 Cedric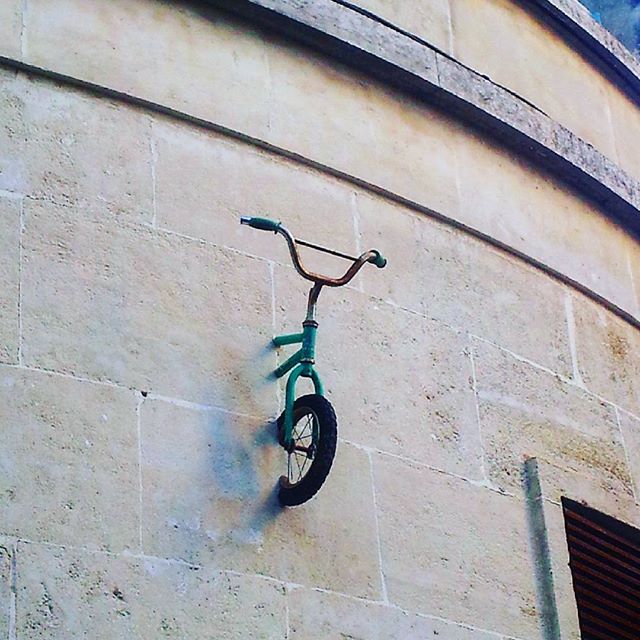 Next to the Panacée entrance we saw small bicycles embedded into the wall!!!
MINI-VÉLOS MYSTÉRIEUSEMENT ENCASTRÉS DANS LES MURS FLEURISSENT À MONTPELLIER
'Montpellier, Paris, Bruxelles, New York. A première vue, ces quatre villes n'ont rien en commun.
Rien, si ce n'est des mini-vélos encastrés dans les murs.
Depuis février 2012, un artiste s'amuse à accrocher des avants de petites bicyclettes aux murs de la ville'