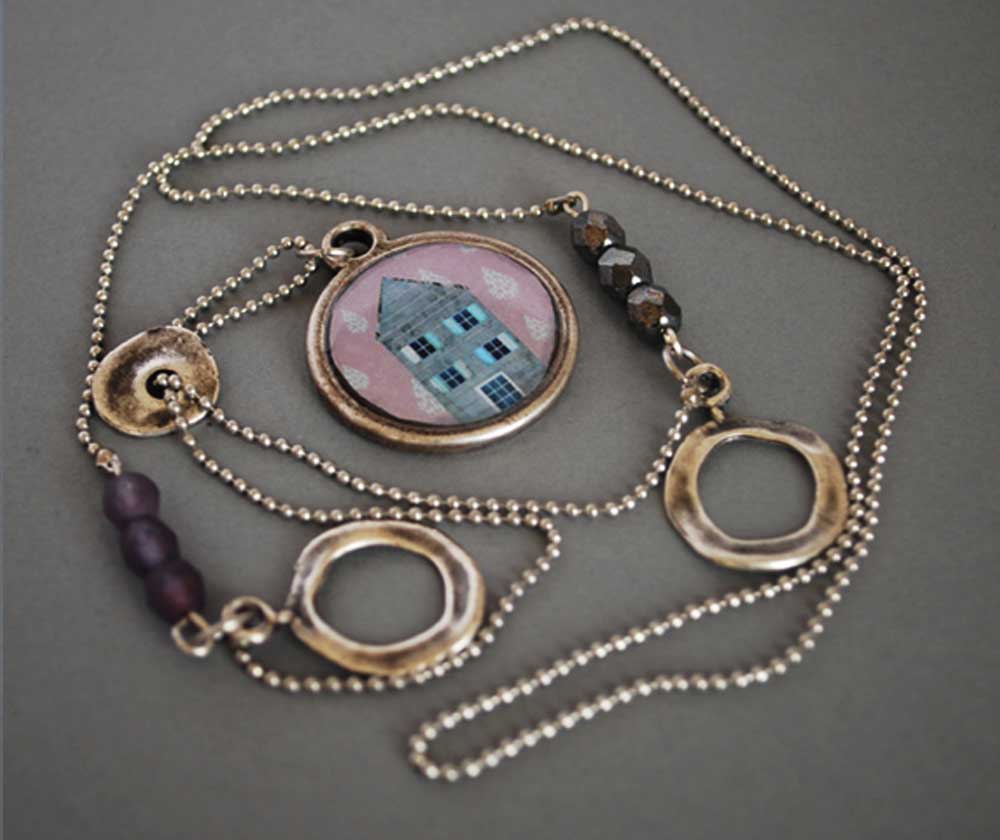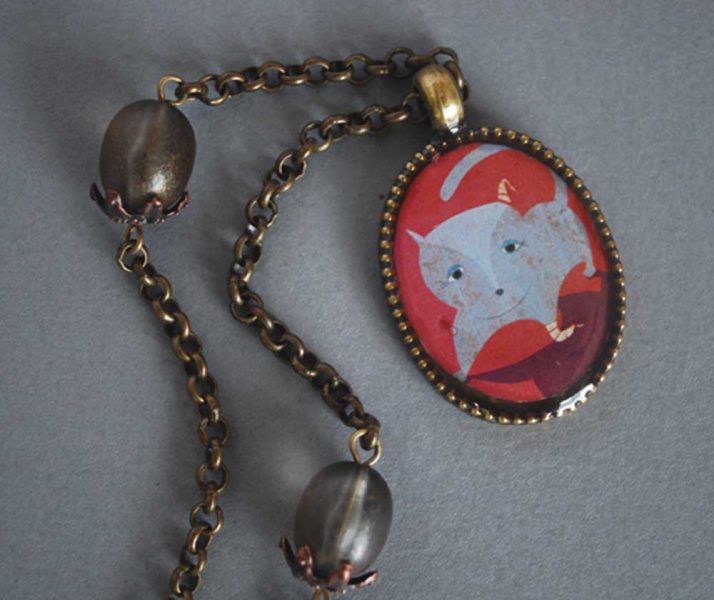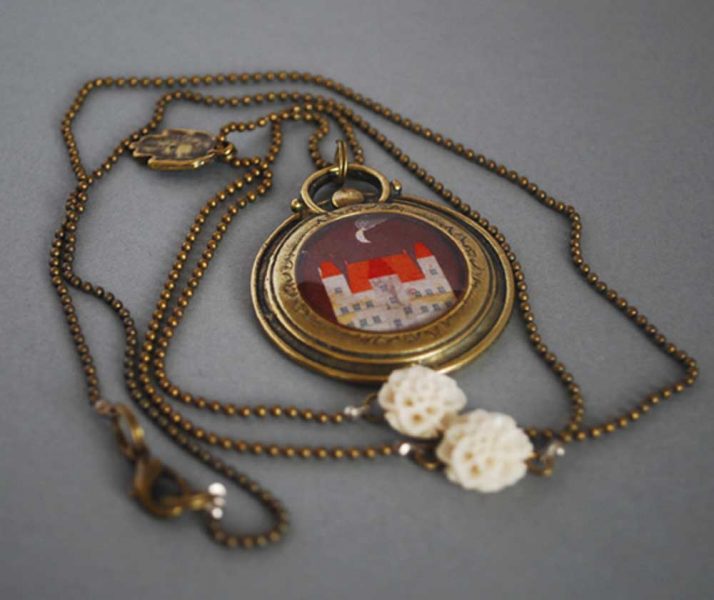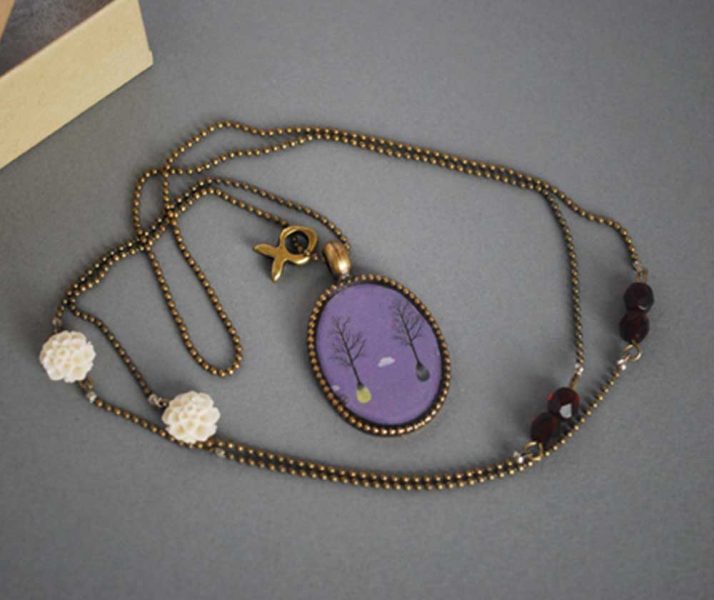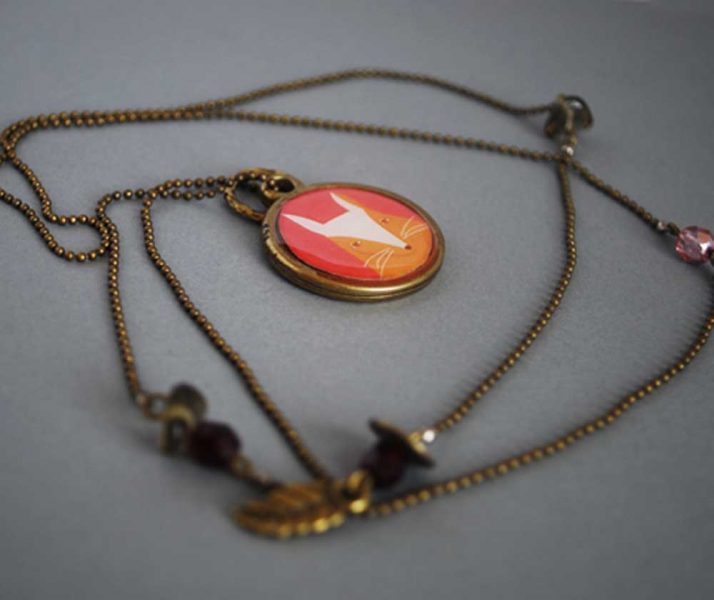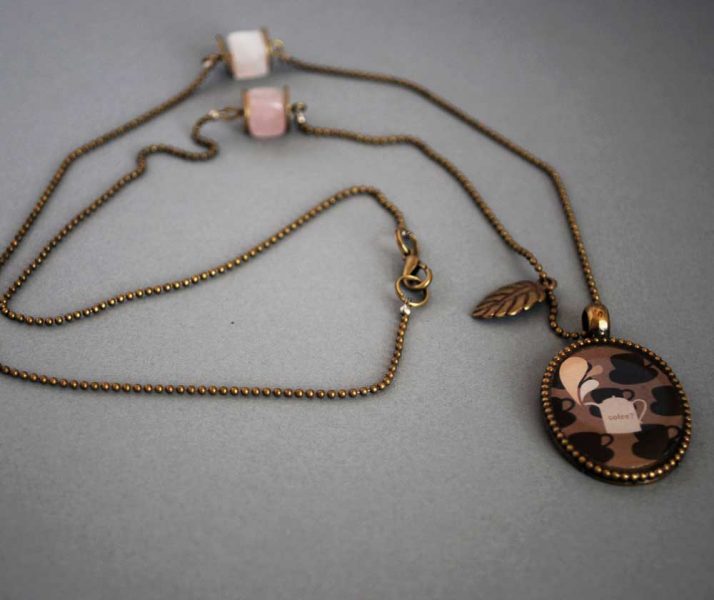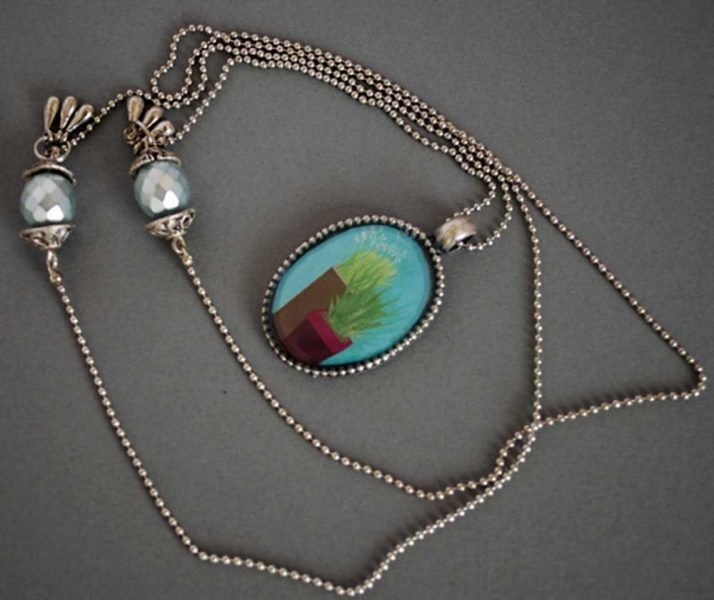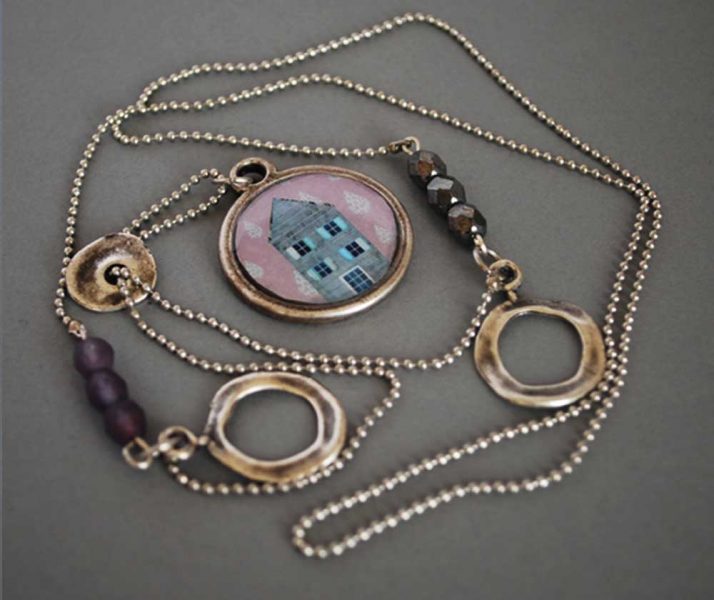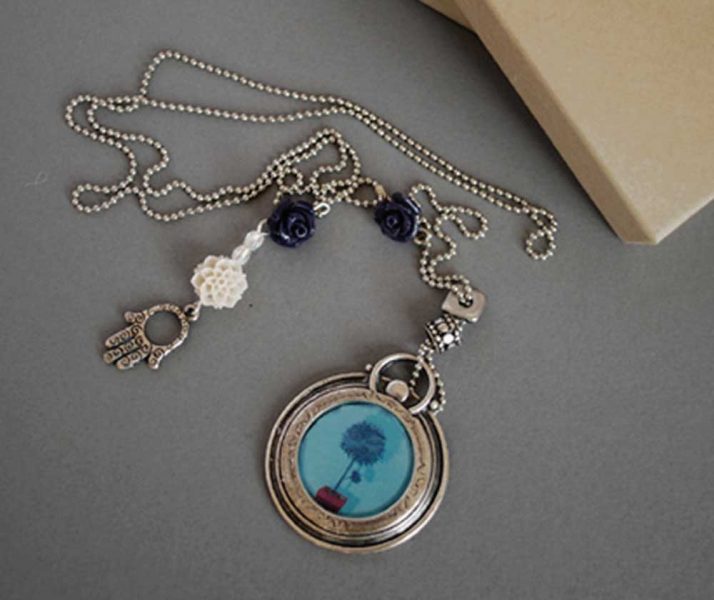 Related in Blog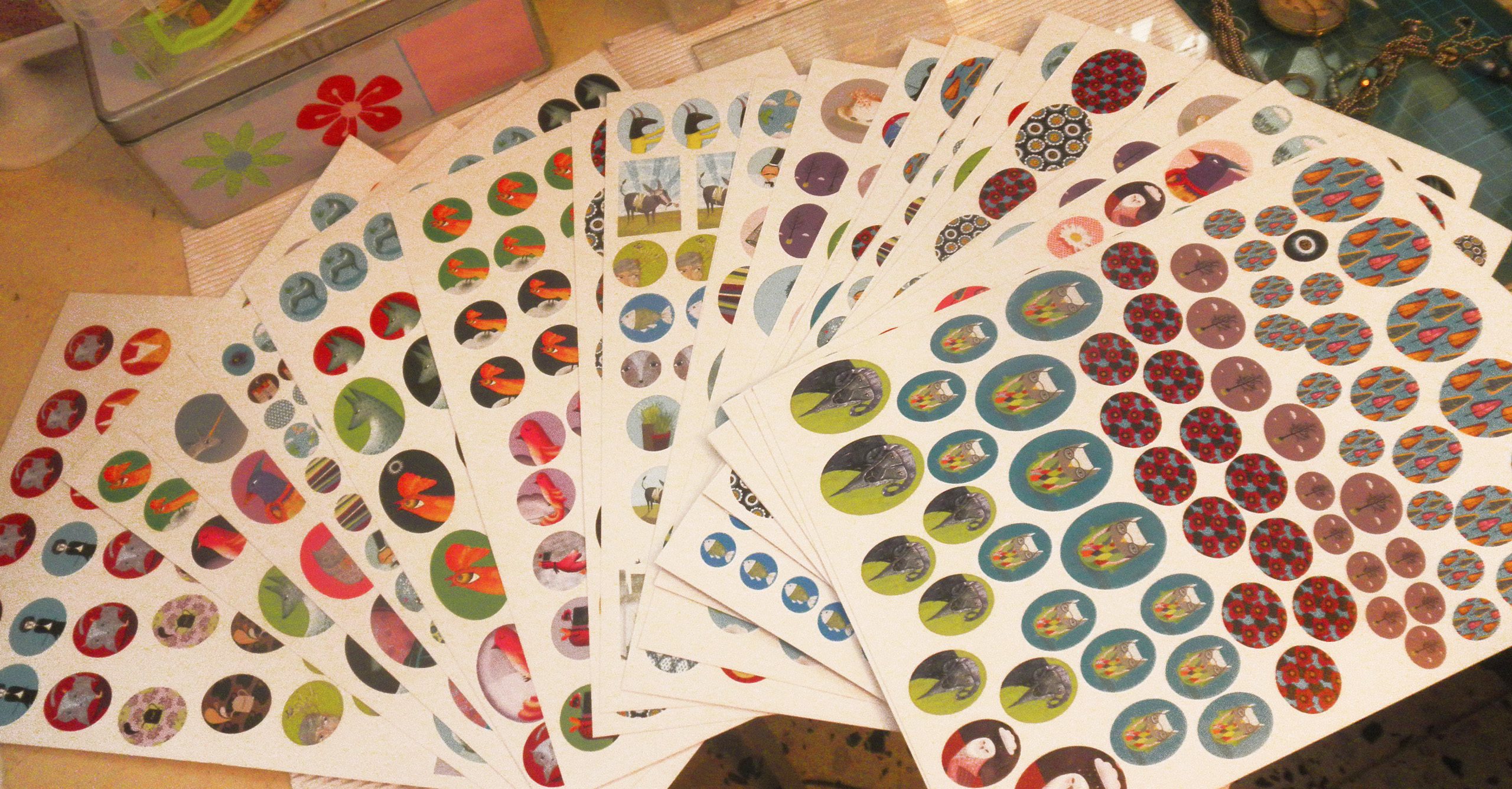 (ENGL) My mini reproduced illustration is placed on a locket coated with cold enamel which create a smooth, hard, translucent resin lens/dome.  Unlike traditional vitreous enamel, cold enamel do not required firing – the finish work is attractive and resilient as traditional enamel. Notice: When placed resin bubbles might come out. I get most of then out but sometime one (maximum 2 – otherwise I do dot sell the item) still sneak out after the top of the resin is hardened.
The joyful imperfection of handmade stuff!!
***
(FR)  Je place mes mini illustrations reproduites sur un médaillon. Je les recouvre d'une fine couche de colle pour puzzles afin que l'"émail à froid" que j'applique par la suite ne traverse pas le papier. L'émaillage à froid nécessite deux composants: une résine époxy modifiée et un durcisseur. J'obtiens ainsi une matière semblable à un vernis qui durcit et recouvre le médaillon d'une couche brillante. L'émail à froid est sans solvant et résiste aux grattages.
Quand je verse l'email liquide sur l'image, de nombreuses petites billes d'air apparaisse, j'élimine la plupart d'entre elles à l'aide d un cure dent , cependant il se peut au il en reste quelques-unes .
L'imperfection Joyeuse du fait main!