Merveilleux stage de gravure chez Chlotilde Stae ( les dompteurs de papier)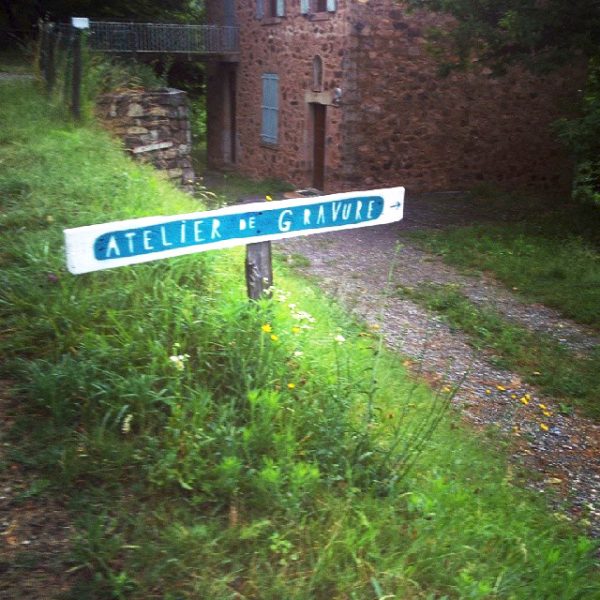 (ENGL)
That day (and quite generally speaking, I have to say), I was obsessed with houses.
The subject of "habitat" is really strong for me, I have a few flying home in my work !!!!
(FR)
Le jour de cet atelier je pensais très fort au theme de la maison ou plus particulièrement à celui de l'habitat:
l'habitat est sujet recurrent pour moi,voire une obsession légère.
Mes maisons n'ont pas de racines,
J'ai quelques maisons volantes à mon actif !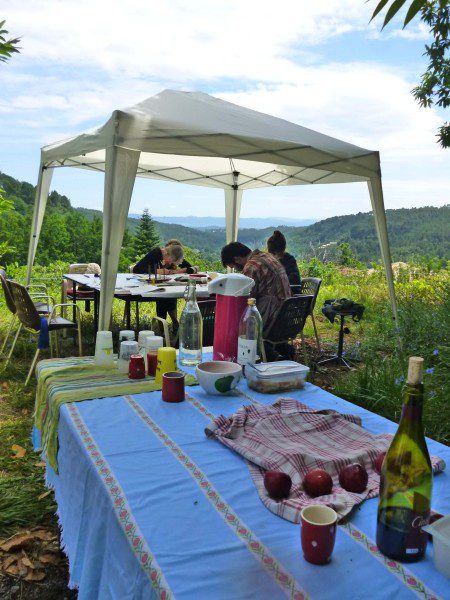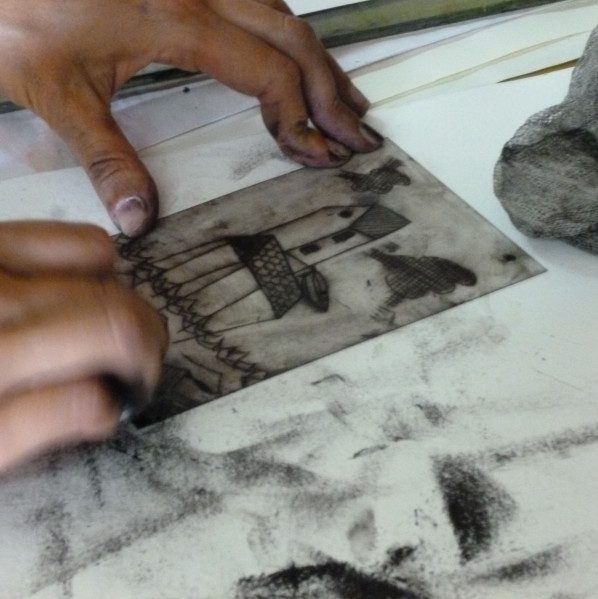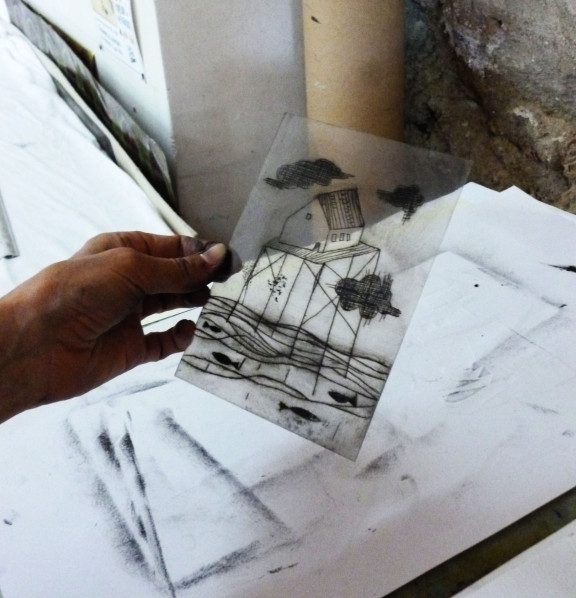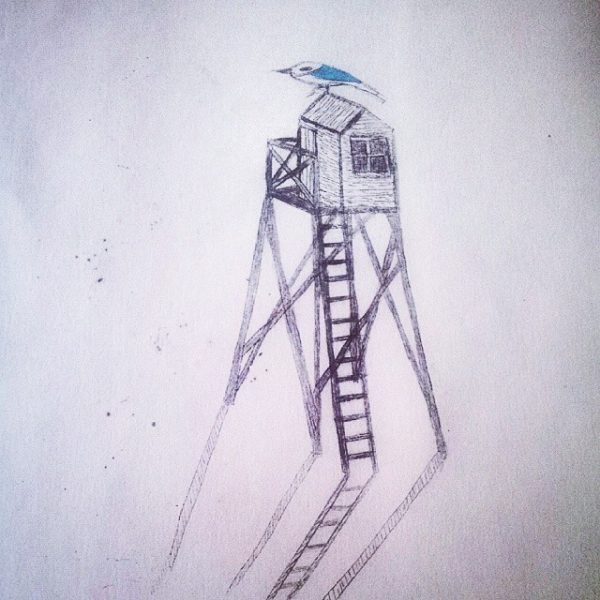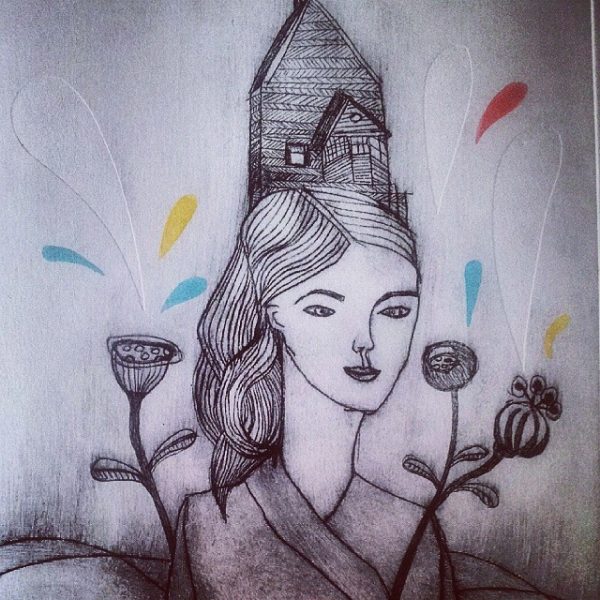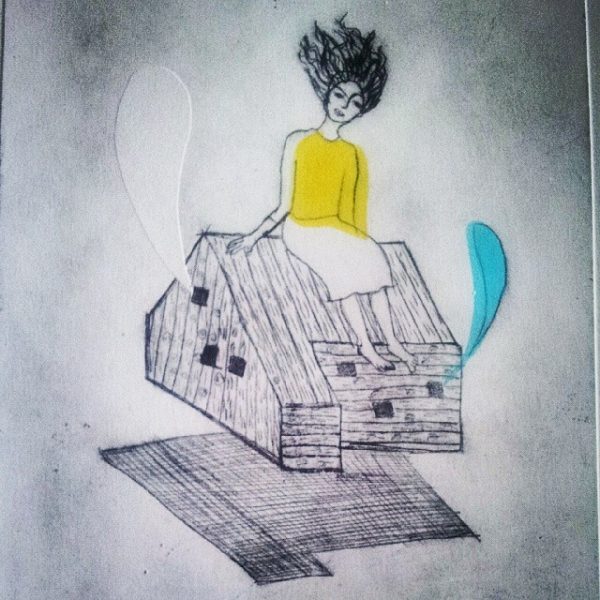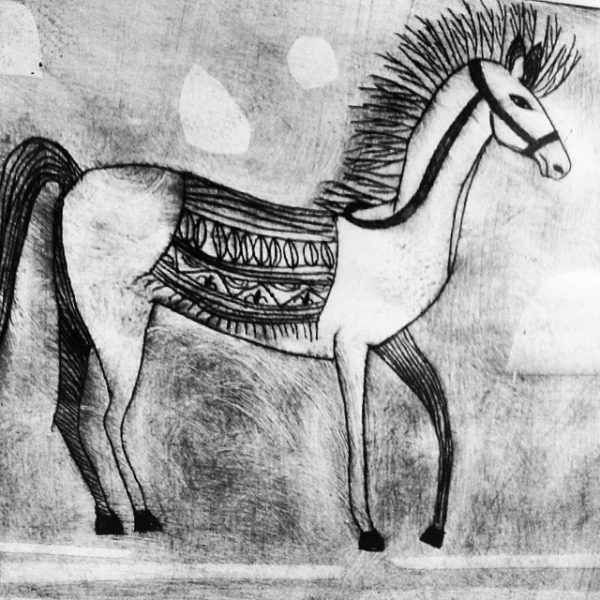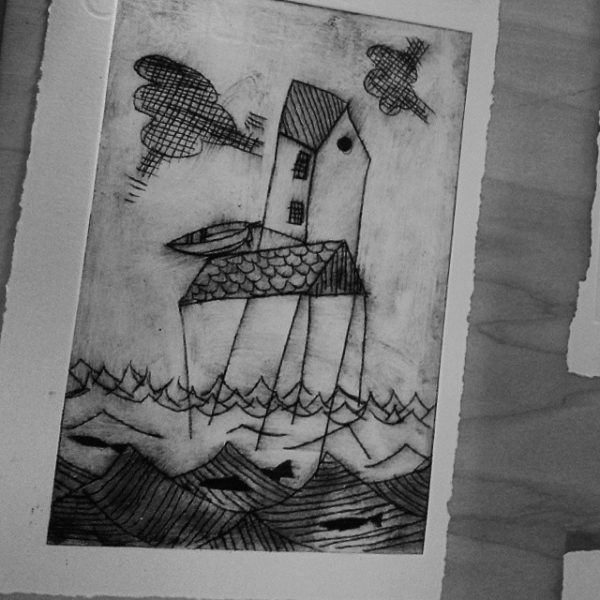 (ENG)
Here is a video where "les dompteurs de papiers" show the different stages of the engravement process.
If you come round the Ardèche please visite their team and have a look at their work!
(FR)
Voici une vidéo qui montre les différentes étapes du processus de gravure.
Si Vous passez en Ardèche, je vous recommande chaudement de rencontrer Clothilde Stae et son équipe et de"jeter un oeil " sur leur travail