(ENGL) For this workshop, we decided to explore the beautiful minimalistic design of the Japanese ceramics lines.
I showed the children, a collection of inspiring images from my pinterest  board called "ceramic mic mic",  where Various teapots and bowls shapes from Japan were lying. That's what I love with  Pinterest.  It is like opening a treasure box  kept in the attic. It saves hours or even weeks of surfing in search for the right image. You got it …I am a Pinterest fan!
The kids cut, displayed and glued color papers on a double postcard format. As usual we wrapped it in a transparent paper, to keep their work clean and ready to be offered…or kept.
*
(FR) J'avais envie d'explorer avec les enfants les merveilleuses lignes du Design minimaliste des poteries japonaises.
Je leur ai présenté une collection d'images thésaurisées dans mon tableau ceramic mic mic sur Pinterest , où l'on trouve des bols et des théières japonaises de toute beauté.
Les enfants ont découpé des papiers multicolors pour les agencer et coller sur un format double carte. Le groupe était formé d'enfants de 6 -7 ans, le découpage fut minutieux donc parfois laborieux. Je recommande pour de tel découpages, un petit détournement d'usage: des petits ciseaux à ongles pointus et courbés.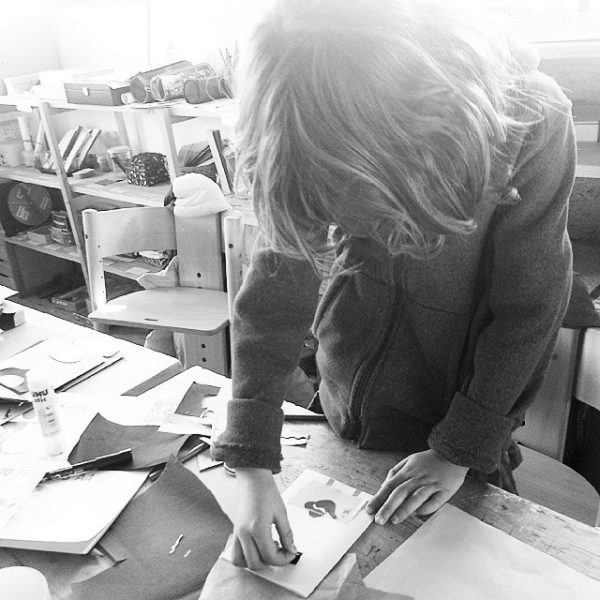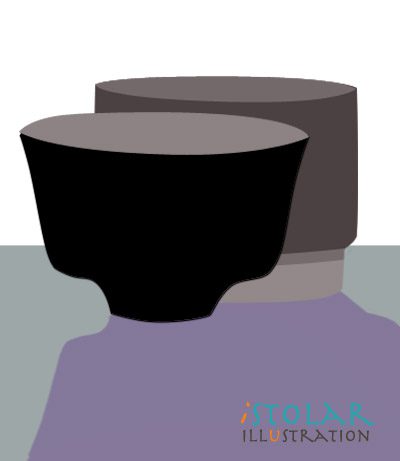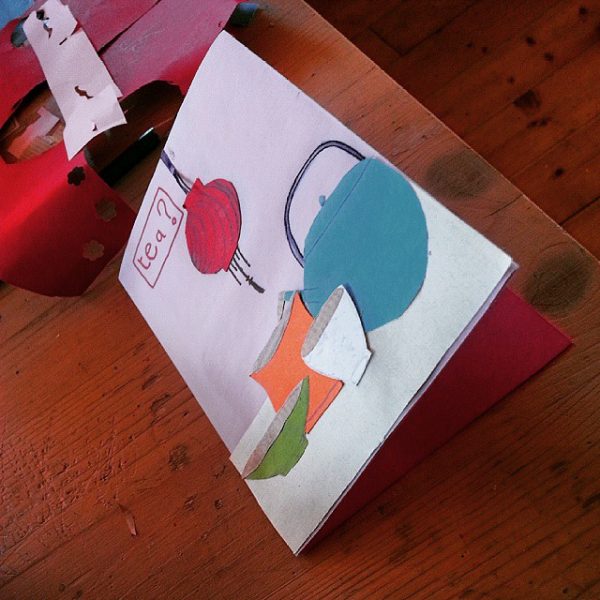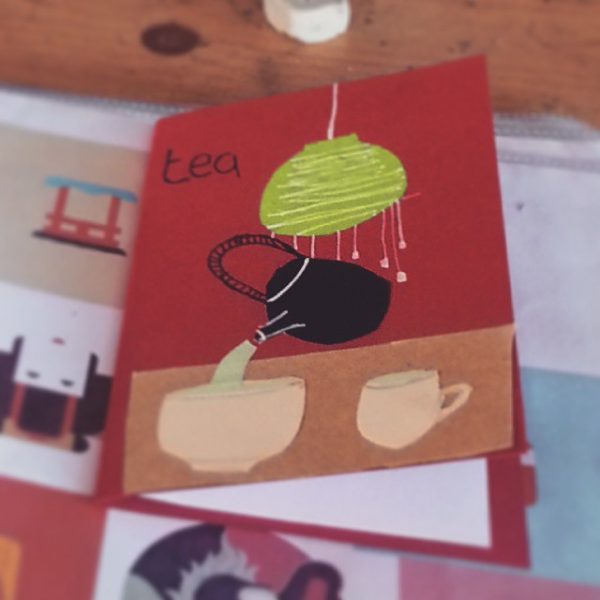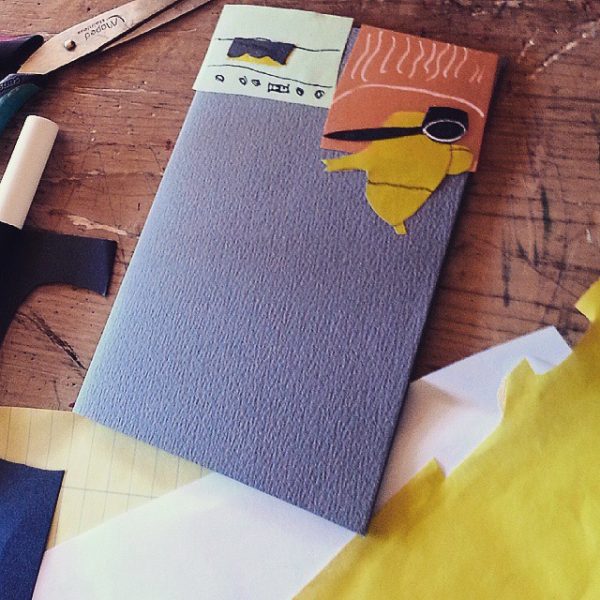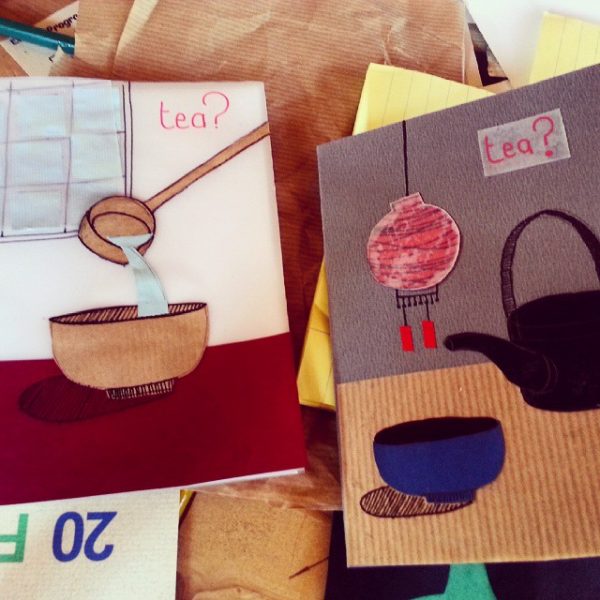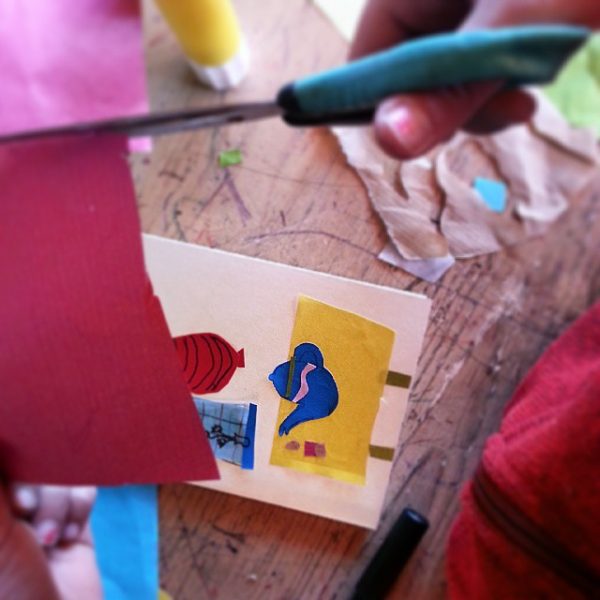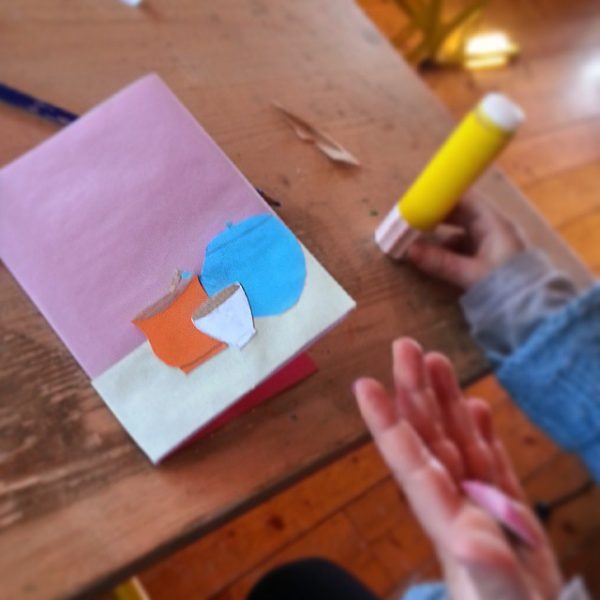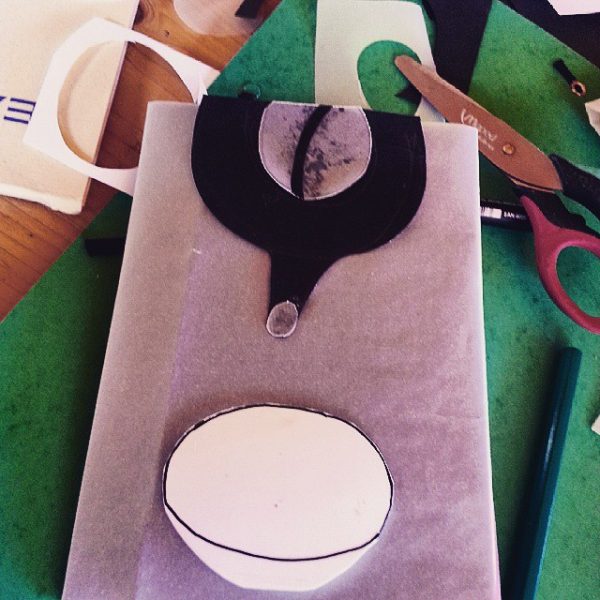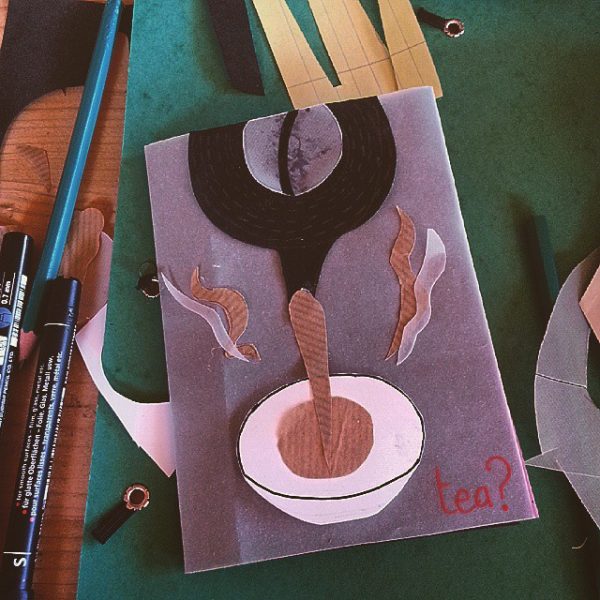 Tea collages