( EN) A time to be protected, a time to protect… and one partly depends on the other. Isn'it it?
(RFR) Un temp pour être protégé, un temps pour protéger, l'un dépendant en partie de l'autre. N'est-ce-pas?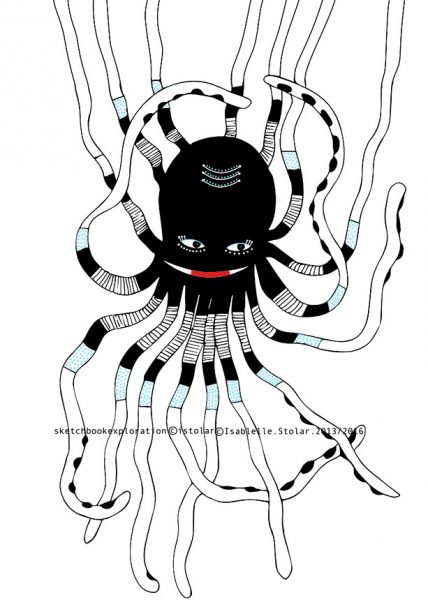 (EN)
Marine creature, ok
 Monster I am not !
17 Legs to cuddle better
3 to caress fishes all around
1 to tickle the coral
2 to clap tentacles in concerts
(all of them can swim and dance)
6 to grasp the bottom of the ocean while sleeping
7 waiting for E-sea-learning programs!
I have some plan to self train on line: such as painting, sea shells mandalas…
*
(FR)
Créature marine je suis – Monstre je réfute !
J'ai
17 tentacules pour mieux câliner,
3 pour effleurer les écailles des les poissons,
1 pour chatouiller le corail,
2 pour taper des ventouses dans les concerts,
( tous peuvent nager et danser)
6 pour s'accrocher au rochers pendant le sommeil,
7 sont disponibles pour des modules de E learning marin!
Quelques projets en préparation pour la rentrée: peinture et mandalas de coquillages.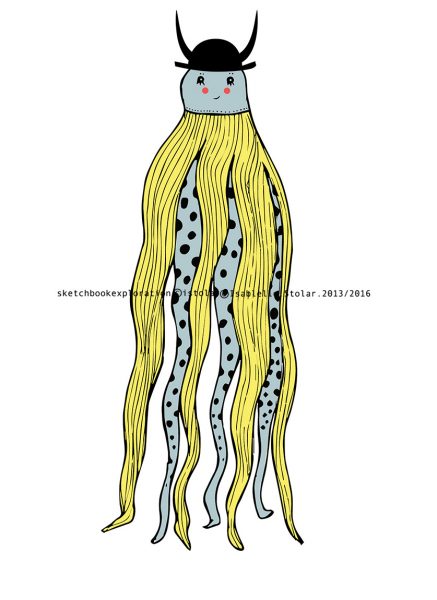 (EN)
 Against impossible odds, I could not choose one identity,
On an octopus basis, I hesitated between a stylised horned animal and John Steed!
(FR)
Je suis désolé, contrairement à certaines attentes, n'ai pu me résoudre à choisir une seule identité.
sur une "base Pieuvre" J'ai hésité entre un animal stylé à cornes et John Steed!
Face à son métissage et ceux qui lui renvoyaient du 50/50, Gael Faye, ce matin, sur France inter  a dit au sujet de l'identité:  "on est toujours 100 % de ce qui nous constitue"
Parfois, d'autres, mettent vos intuitions en mots, c'est un peu le cas avec cette phrase que je garderai comme un adage essentiel.
En musique c'est beau aussi !