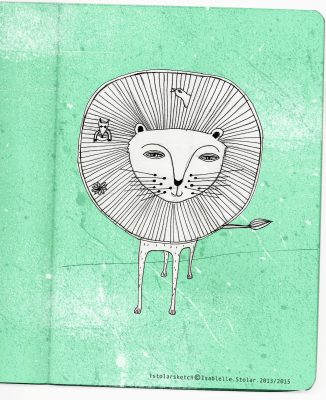 (ENG) A few pages from my sketchbook with a touch of digital color: a relax wolf – a sulky rabbit ballet dancer and – an occupied Lion.
(FR)  Mon cahier de sketches avec une touche de couleur digitale.
 Un loup plutôt Zen ayant fait un grand travail d'introspection.
Une Lapinette vexée.
Elle attendait tant de ce Galla de fin d'année et voila que "les petites ont fait n'importe quoi"!
Que l'on ne compte pas sur elle pour le spectacle de demain!
Un lionceau dont la compagnie est tellement agréable que ses amis le suivent partout. Ils nichent  dans sa crinière.